Transitional Care Unit (TCU)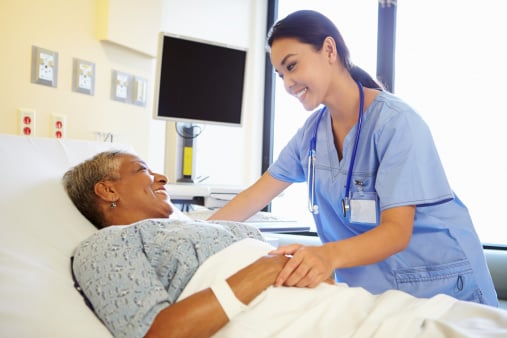 The Transitional Care Unit (TCU) at Flushing Hospital Medical Center is a special unit designed for transitioning patients from an acute hospital stay to a safe return home. The unit offers multi-disciplinary services and provides continued care, in a nurturing environment to patients who no longer require a hospital stay but need additional time for recovery through medical and/or sub-acute rehabilitation management prior to discharge.
Compassionate Individualized Care
The six-bed unit helps patients reach their maximum level of functioning through individualized care and focuses on reducing their chances of unnecessary hospital readmission. The dedicated transitional care facilities are located on hospital premises for an easy, comfortable transition. Transitional Care Unit team members work with patients and their families to ensure that once discharged from the acute hospital setting, the patient's needs are still addressed.
The TCU offers a variety of services, including:
Eligibility Requirements
There are pre-admission selection criteria for patients considered for the Transitional Care Unit. Patients must require medical, skilled nursing, and/or rehabilitation services on a daily basis. Critical condition patients are not eligible.
Call for Further Information
As part of a project developed by the Department of Health, the MediSys Health Network—comprised of Jamaica and Flushing Hospitals— is one of only a few designated Transitional Care Units in New York State.
The TCU is staffed by a team of Board Certified physicians, nurses and dedicated allied health professionals who use a multidisciplinary team approach to meet the needs of their patients.
To learn more about the services provided by the Transitional Care Unit, contact 718-670-5554 or 718-670-5556.