Ambulatory Care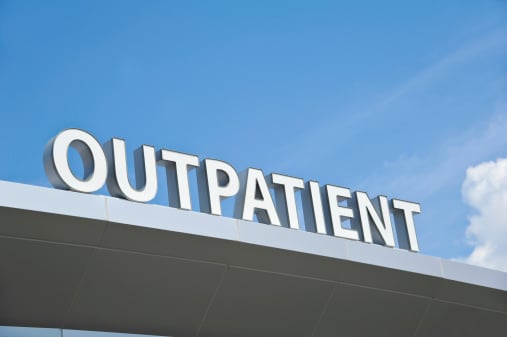 Flushing Hospital's new Ambulatory Care Center is conveniently located on the first floor of the hospital's Medical Science Building, providing easy walk-in access for all patients. We are staffed by Board Certified physicians.
The 8,900 square foot, fully-equipped Ambulatory Care Center provides the ultimate patient-friendly outpatient environment. The expansive space includes 32 examination rooms as well as separate pediatric and adult reception areas. This efficient design allows our staff to comfortably treat more patients and reduces wait time. Housed within the center are the radiology, ENT and ophthalmology suites as well as a centrally located nurses station.
In addition to improvements to the physical layout, Flushing Hospital's Ambulatory Care Center has also incorporated its new Electronic Health Record (EHR) system. EHR allows for enhanced monitoring of patients records, as well as the electronic prescribing of medications to the hospital's pharmacy or a pharmacy of the patient's choosing. MyChart is a feature of the EHR that allows patients to become more involved in their care by accessing health records and scheduling appointments.
Designated Patient-Centered Medical Home
We are proud to be certified as a Patient Centered Medical Home (PCMH) for patients. This certification ensures that each patient that comes through our doors is given the best quality care and support needed.
Please click the following links to learn how our PCMH certification benefits you:
The Ambulatory Care Center at Flushing Hospital offers over 50 outpatient and specialty services for adults and children. Some of these services include:
Adult Services

Allergy

Gastroenterology

Neurology

Pulmonology

Breast Health

General Surgery

Ophthalmology

Rheumatology (Arthritis)

Cardiology

Geriatric Medicine

Orthopedics

Urology

Endocrinology

Hematology/Oncology

Plastic/Hand Surgery

Vascular Surgery

ENT

Nephrology

Podiatry

Dermatology
Pediatric Services

Adolescent Medicine

Infectious Disease

Pediatric Endocrinology

Pediatric Neurology

Early Intervention Program

Pediatric Allergy

Pediatric Gastroenterology

Pediatric Surgery

General Pediatric Care

Pediatric Asthma

Pediatric Hematology/Oncology

Preemie Follow-up

Infant Apnea Program

Pediatric Cardiology

Pediatric Nephrology

 
 
 
 
 
Additional Outpatient Services
Flushing Hospital also offers several additional outpatient services, including
Ambulatory Care Hours of Operation
Our Ambulatory Care Center is open Monday through Friday, 8:30am to 5:00pm; the Pediatric Ambulatory Care Center is open Monday through Thursday, 8:30am to 8:00pm and Friday 8:30am -5:00pm. To make an appointment, please call 718-670-5486.
Insurance
Flushing Hospital's various ambulatory care services accept most major insurances. Insurance information is required at the time of your appointment. For those who do not have insurance and need financial assistance, please call the Financial Aid Office at 718-670-5588/5589.