Emergency Department
Emergency Care in Queens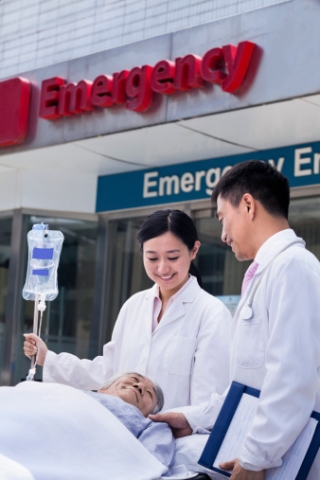 Flushing Hospital's Emergency Department is staffed with highly skilled physicians, nurses, and support staff specially trained in emergency care. The department provides around-the-clock emergency care in Queens for all adult, pediatric, and OB/GYN emergencies.
Flushing Hospital's Emergency Department treats approximately 44,000 patients every year, each of whom is afforded the highest level of care and treated by some of the most skilled emergency personnel in the nation.
Flushing Hospital's Emergency Department includes a self-contained Pediatric Emergency Division, staffed by highly qualified pediatricians. These professionals are adept at addressing the unique needs of young patients.
Flushing Hospital Medical Centers' Emergency Department is also a NYS Designated Stroke Center within the 911 system.
Education
In addition to providing emergency care in Queens, the Department of Emergency Medicine—in cooperation with the Department of Nursing—offers courses in emergency care, including cardiopulmonary resuscitation, advanced cardiac life support, and pediatric advanced life support. Courses are taught by top physicians and emergency professionals and emphasize a full range of lifesaving essentials.
Our facility is recognized as a leading not-for-profit teaching medical facility, and we offer courses for both graduate and undergraduate medical trainees.
For information on these courses, please call the Nursing Education Office at 718-670-5640. Contact us today to learn more about our emergency care services.