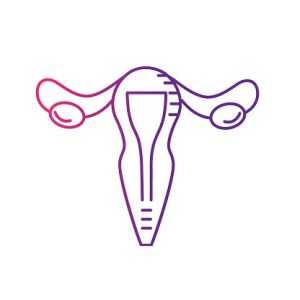 Many women have ovarian cysts at some point in their lifetime.  In most cases, these cysts which are fluid-filled sacs that develop on the ovaries, are painless and have no symptoms.  Typically, they disappear within a few months without treatment.
However, there are instances when cysts can become enlarged and result in symptoms such as pelvic pain, bloating, painful intercourse and pain in the lower back or thighs. In some cases, cysts can affect fertility.
Ovarian cysts can be detected by a gynecologist during a pelvic examination. To get more specific information about the growth, such as size or possible cause, the doctor may order an ultrasound or blood tests.  If it is determined that surgery is needed to make the cysts go away. Surgery can be performed laparoscopically where the doctor makes a tiny incision by the belly button and small tools are used to remove the cyst. The most common surgical treatment is an ovarian cystectomy.
An ovarian cystectomy can be performed utilizing robotic technology.   The da Vinci Robot Surgical System is the tool most popularly used by surgeons.  Doctors at Flushing Hospital Medical Center operate using this state-of-the-art equipment because of the many benefits it can offer.
The advantages of operating with the robot include a reduced risk of infection, shorter hospital stays and minimal pain.   The robot's arms are controlled by highly trained surgeons. The dexterity of the machine allows far greater control and precision than the human wrist.
To learn more about the da Vinci robotic ovarian cystectomy or to schedule a consultation with a doctor at Flushing Hospital Medical Center, please call 718-670-8994.